20-somethings, you could win a trip a year till you're 30!
In terms of travel, last year was a bust. But this year? Next year? The year after that? This could be your decade. Imagine the biggest trips, the most iconic trips, on our dime. Your 20s are for being young, fab, and free—they're the most exciting travel years of your life. Enter here, and you could win up to $5,000 a year to see the world, for each year of your 20s. Terms apply.
Tips for new travelers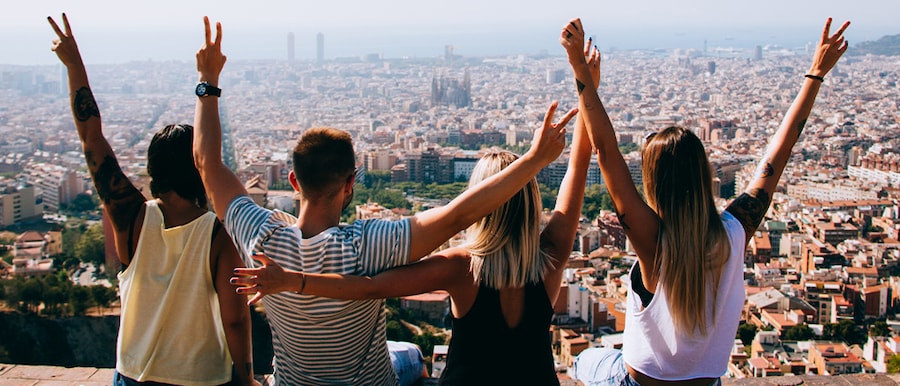 Traveling in your 20s should be epic.
Trips for every stage of your 20s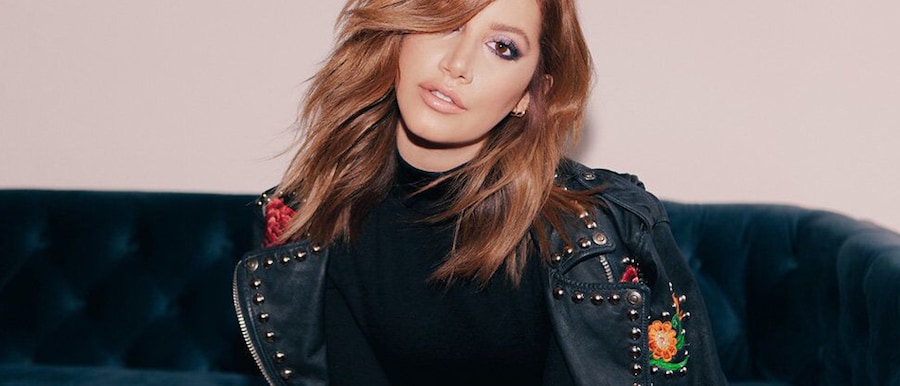 Check out her all-time favorite destinations!
Ashley Tisdale's travel advice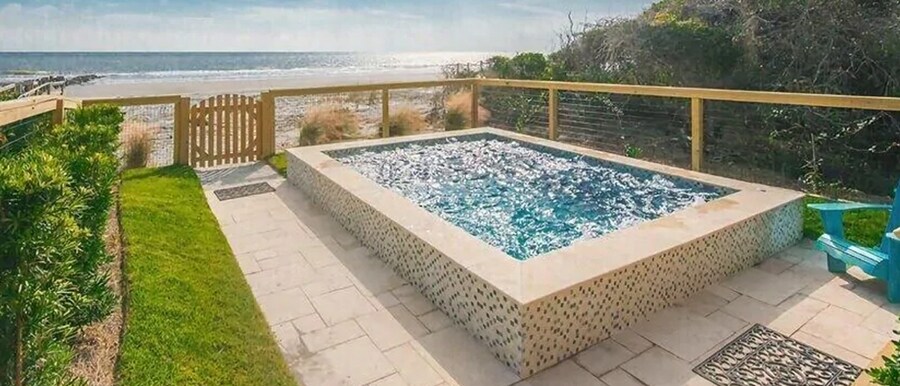 Crowded pool parties are a thing of the past.
Vacation rentals with private pools
Top destinations for 20-somethings
Official Rules
NO PURCHASE NECESSARY. A PURCHASE WILL NOT INCREASE YOUR CHANCES OF WINNING.

Information on how to enter, the prizes and rules for redeeming the prizes form part of the terms and conditions of entry for the Contest.  Participation in the Contest is deemed acceptance of these "Official Rules" ("Official Rules") and any other notices referenced herein.

In these Official Rules, the term "you" refers to any person who enters, or who wishes to enter, the Contest.

1. Eligibility: The CheapTickets "Travel In Your 20's" Contest is open only to legal residents of the United States and the District of Columbia who are at least twenty (20) years old but not older than 29 years old at the time of entry, and who otherwise meet the requirements set out in these Official Rules. Employees of CheapTickets, US Sweeps, their parent companies, subsidiaries, affiliates, distributors, prize suppliers and advertising/promotion agencies, as well as the immediate family (spouse, parents, siblings, and children) and household members of those employees are not eligible to enter.

2. Sponsor: The Contest is sponsored by Orbitz Worldwide, LLC, 500 West Madison, Suite 700, Chicago, IL 60661 ("Sponsor"). US Sweepstakes & Fulfillment Company, 625 Panorama Trail, Suite 2100, Rochester, NY 14625 is the Administrator ("Administrator").

3. Agreement to Official Rules: By entering, you indicate your full and unconditional agreement to (a) these Official Rules and (b) Sponsor's decisions, which are final and binding. Winning a prize is contingent upon fulfilling all requirements set forth herein.

4. Contest Period: The Contest begins at 12:01 am ET on Monday, February 22, 2021 and ends at 11:59 pm ET on Saturday, March 13, 2021 (the "Contest Period"). Sponsor's computer is the official time-keeping device for the Contest.

5. How to Enter the Contest: During the Promotion Period, to enter the Contest: 

i.    Visit https://sweeppromo.com/fbcontests/register/travelInYourTwenties and on the entry form, answer the following questions:
     a.    What is the trip you most want to take before you turn 30 and why? (Answer using 550 characters or less)
     b.    If you win, how will you decide where to go every year? Put another way, what's your 20s travel strategy? (Answer using 550 characters or less)
     c.    Would you rather, travel edition. Would you rather wake up in a foreign country without your wallet or wake up without your passport and phone? Why? (Answer using 550 characters or less)
ii.    Enter your first and last name, valid email address, and city, state where you currently reside, confirm your age, phone number, confirm acceptance of these rules; and 
iii.    Submit the online entry form to receive one (1) entry in the Contest (your "Entry").  

IMPORTANT NOTE: Standard text messaging, data and/or other rates apply to participants who submit an Entry via a wireless mobile device. Wireless service providers may charge for airtime and/or data in relation to each standard text message sent and received.  Please contact your service provider for pricing and service plan information and rates before mobile device participation.

Limit: Each entrant may upload one (1) Entry per person during the Contest Period.  Entries received from any person in excess of the stated limit will be void. Entries generated by script, macro or other automated means are void.  If requested, entrant will sign any documentation that may be required for Sponsor or its designees to make use of the non-exclusive rights entrant is granting to use the Submission.  Released Parties (as defined below) are not responsible for lost, late, stolen, damaged, incomplete, invalid, un-intelligible, garbled, delayed or misdirected Entries, all of which will be void.

By submitting an Entry, you agree that your Entry conforms to the Content Restrictions as defined below. Entries will not be acknowledged.  In the event of a dispute as to the entrant of any Entry, the authorized account holder of the email address used to register for an account will be deemed to be the registrant for the purposes of entry to the Promotion. The "authorized account holder" is the natural person assigned an email address by an Internet access provider, online service provider or other organization responsible for assigning email addresses for the domain associated with the submitted address. The potential winner may be required to show proof of being the authorized account holder. Sponsor cannot accurately predict the number of Entries which will be made to the Promotion. The Terms of Service and Privacy Policy of the Website also apply to this Promotion. When you enter, you are providing information to Sponsor.  No purchase necessary.

6. Entry Guidelines and Content Restrictions: An Entry must meet the following guidelines: (a) the Entry must comply with these Official Rules. Sponsor reserves the right to delete or disregard Entries that are inappropriate or that do not comply with the foregoing; and (b) the Entry must additionally comply with the following restrictions ("Content Restrictions"): (i) is original to him/her; (ii) does not violate any law, statute, ordinance or regulation; (iii) the Entry must not contain material that violates or infringes another person's rights, including but not limited to privacy, publicity or intellectual property rights, or infringe on any rights and/or interests of any third party; (iv) the Entry must not contain material that is hateful, tortious, defamatory, slanderous or libelous toward any person living or deceased, or otherwise infringe upon any person's personal or proprietary rights; (v) the Entry must not contain material that is obscene, sexually explicit or pornographic or promote bigotry, racism, hatred or harm against any group or individual or promote discrimination based on race, sex, religion, nationality, disability, sexual orientation or age, or that is designed to annoy or harass; (vi) the Entry must not make any references to alcoholic beverages, tobacco, drug paraphernalia, firearms, or any depiction or representation thereof; (vii) the uploaded submission must not contain any virus, Trojans, hacks, spyware or malicious code of any type; (viii) the Entry must be suitable for audiences of all ages and be consistent with Sponsor's reputation in the marketplace, including its reputation for quality and integrity; and (ix) the uploaded submission must not contain material that is unlawful, in violation of or contrary to the laws or regulations in any state where Entry is created.

Failure of any Entry to comply with the above Entry Guidelines and Content Restrictions, as determined by Sponsor in its sole discretion, may result in the deletion of the Entry and disqualification from the Contest. No Entry will be returned. Sponsor shall have the right to delete, edit, adapt and publish any or all of the Entries, and may use them in any media without attribution or compensation to the Entrant, his/her successors or assigns, or any other entity. As more fully explained in Section 8 below, SUBMITTING AN ENTRY IN THIS CONTEST CONSTITUTES A GRANT OF AN IRREVOCABLE, ROYALTY-FREE WORLDWIDE LICENSE TO SPONSOR AND ITS AFFILIATES TO REPRODUCE AND DISPLAY THE UPLOADED ENTRY, OR ANY DERIVATIVE THEREOF, IN ALL MEDIA NOW KNOWN OR HEREAFTER DEVISED, INCLUDING, WITHOUT LIMITATION, THE INTERNET, IN PERPETUITY. Promotion Parties (as defined below) are not responsible for lost, late, incomplete, invalid, unintelligible or misdirected Entries. Such Entries are void and will be disqualified. Promotion Parties are not responsible for inability to connect to any website including but not limited to the Website. Promotion Parties are not responsible for inability to upload the Entry. Sponsor, in its sole discretion, may feature any submission submitted in this Promotion at any time during, or after, the Entry Period on any related websites, in any promotional materials, whether related or unrelated to the Promotion, and at any other location, whether physical or online, that Sponsor, in its sole discretion, deems appropriate for the operation and promotion of this Promotion.

7. Winner Determination: Winner will be determined by a panel of qualified judges determined by Sponsor in its sole discretion based on the following judging criteria ("Judging Criteria"): 

•    Creativity/Originality 
•    Quality of Submission
•    Fit to Theme

The Entrant with the highest scores for the Contest Period based on the Judging Criteria will be deemed a potential Prize winner.  In the event of a tie, the entrant whose Submission received the highest score for Fit to Theme, as determined by the qualified judges, in their sole discretion, will be deemed a potential winner.  Sponsor reserves the right to select fewer than one (1) winner, if, in its sole discretion, it does not receive a sufficient number of eligible and qualified Entries.  

8. Sponsor's Rights to Entries:  By entering the Contest and submitting an Entry, each entrant: (i) grants to the Sponsor, in perpetuity, a non-exclusive license to publish, display, reproduce, modify, edit or otherwise use his/her Entry (and each component thereof), in whole or in part, for advertising or promoting the Contest or for any other reason; (ii) waives all moral rights in and to his/her Entry (and each component thereof) in favor of the Sponsor; and (iii) agrees to release and hold harmless the Released Parties from and against any and all claims, damages, liabilities, costs, and expenses arising from use of his/her Entry (or any component thereof), including, without limitation, any claim based on publicity rights, defamation, invasion of privacy, copyright infringement, trademark infringement or any other intellectual property related or other cause of action whatsoever.   For greater certainty and the avoidance of any doubt, the Sponsor reserves the right, in its sole and absolute discretion and at any time, to disqualify any Entry (or any component thereof) if a complaint is received with respect to the Entry, or for any other reason.  If such an action is necessary at any point during or after the Contest, then the Sponsor reserves the right, in its sole discretion, to take whatever action it deems necessary based on the circumstances – including, without limitation, disqualifying the Entry and/or the associated entrant.  

9. Notification and Requirements of Potential Winner: Administrator will send an email message to a potential winner's email address stated on the entry submission with instructions on how to claim the prize. A potential winner will be required to execute and return to Sponsor a declaration of eligibility, a liability release and, where lawful, a publicity release within ten (10) days of date of issuance. If documents are not returned within the specified time period, prize notification is returned as undeliverable, Sponsor or Administrator is unable to contact a potential winner or a potential winner is not in compliance with these Official Rules, prize will be forfeited and, at Sponsor's discretion, an alternate potential winner may be selected from among all remaining eligible entries received as soon as reasonably possible.  Such newly selected potential winner will be notified by email within three (3) business days of the drawing and will be asked to provide the same information as requested above. Only two (2) alternate entrants will be contacted for a prize. Except where prohibited, a potential winner may be required to complete and return an affidavit of eligibility and liability/publicity release. Unclaimed prizes may not be awarded.

10. Prize: There is one (1) potential Contest Prize to be won.  "Travel In Your 20's" is fulfilled as an annual travel voucher for $5,000 off any booking for a package or stand-alone hotel on CheapTickets.com for up to 10 years (based on the age of the potential winner at the time of entry). At any time during the prize fulfillment period (up to 10 years), Sponsor may pay the remaining credit balance to the winner as a cash payment, to be reasonably determined by Sponsor, in satisfaction of the prize award. Approximate Retail Value ("ARV"): up to $50,000.  
 
The travel voucher expires 12 months from the date the voucher is awarded and can only be used on one (1) booking. Re-bookings are not allowed. The value of the booking is not refundable. Booking is subject to certain terms and conditions as specified by issuer. Certain blackout dates and travel restrictions may apply.

Sponsor will not replace any lost, mutilated, or stolen tickets, travel vouchers or certificates.  Sponsor is not responsible if winner's activity is delayed, postponed or cancelled for any reason, in which event that portion of prize is forfeited in its entirety and no substitution will be provided except as in Sponsor's sole discretion.  

Any prize details not specified above will be determined by Sponsor in its sole discretion. A prize may not be transferred and must be accepted as awarded. No cancellation, re-booking, transfer or assignment will be allowed. Winner may not request cash or a substitute prize; however, Sponsor reserves the right to substitute a prize with another prize of equal or greater value if the prize is not available for any reason.

A winner is responsible for all taxes and fees on prizes and expenses, including, without limitation, federal, state and local sales, and income taxes, luxury taxes and any other costs incurred in claiming or using the prize.  
11. General Conditions: In the event that the operation, security, or administration of the Contest is impaired in any way, including, but not limited to fraud, virus, or other technical problem, Sponsor may, in its sole discretion, either: (a) suspend the Contest to address the impairment and then resume the Contest in a manner that best conforms to the spirit of these Official Rules; or (b) award the prize at random from among the eligible entries received up to the time of the impairment. Sponsor reserves the right in its sole discretion to disqualify any individual who tampers with the operation of the Contest, violates these Official Rules, or acts in an unsportsmanlike or disruptive manner. Any attempt by any person to undermine the legitimate operation of the may be a violation of criminal and civil law, and, should such an attempt be made, Sponsor reserves the right to seek damages from any such person to the fullest extent permitted by law. Failure by Sponsor to enforce any term of these Official Rules shall not constitute a waiver of that provision. Proof of sending any communication to Sponsor by mail shall not be deemed proof of receipt of that communication by Sponsor. In the event of a dispute as to the owner of an entry, the authorized account holder of the email address used to enter will be deemed to be the entrant. The "authorized account holder" is the natural person who is assigned to an email address by an Internet access provider, online service provider, or other organization responsible for assigning email addresses for the domain associated with the submitted email address. The Contest is subject to federal, state, and local laws and regulations and is void where prohibited.
12. Release and Limitations of Liability: By participating in the Contest, you agree to release and hold harmless Sponsor, Administrator, their parent companies, subsidiaries, affiliates, and their respective officers, directors, employees, and agents (the "Released Parties") from and against any claim or cause of action arising out of participation in the Contest or receipt or use of any prize, including, but not limited to: (a) unauthorized human intervention in the Contest; (b) technical errors related to computers, servers, providers, or telephone, or network lines; (c) printing errors; (d) lost, late, postage-due, misdirected, or undeliverable mail; (e) errors in the administration of the Contest or the processing of entries; or (f) injury or damage to persons or property which may be caused, directly or indirectly, in whole or in part, from entrant's participation in the Contest or receipt or use of any prize. You further agree that in any cause of action, the Released Parties' liability will be limited to the cost of entering and participating in the Contest, and in no event shall the Released Parties be liable for attorney's fees. You waive the right to claim any damages whatsoever, including, but not limited to, punitive, consequential, compensatory, direct, or indirect damages.

13. Collection and Use of Your Personal Information. CheapTickets may collect and process your personal information directly or through our agents or contractors. We will use your personal information as necessary in order to conduct and manage the Contest, and, where we have a lawful basis to do so, to send marketing communications to you. We may disclose your personal information to our related companies, agents, and contractors to assist in conducting and managing this offer, communicating with you, or storing data. This may include disclosures to organizations in places such as the United States. 
Please see our Privacy Statement (https://www.cheaptickets.com/lp/lg-privacy) for more information about how we process your personal information and how you can exercise your rights.

14. Disputes: You agree that any and all disputes, claims and causes of action arising out of, or connected with, the Contest or any prize awarded shall be resolved individually, without resort to any form of class action, and exclusively by the appropriate court located in the State of Washington. All issues and questions concerning the construction, validity, interpretation and enforceability of these Official Rules, your rights and obligations, or the rights and obligations of the Sponsor in connection with the Contest, shall be governed by, and construed in accordance with, the laws of the State of Washington, including its choice of laws provision. 

15. Results: To request a winners list, send a self-addressed, stamped envelope to Administrator, US Sweepstakes & Fulfillment, 625 Panorama Trail, Suite 2100, Rochester, NY 14625. Requests must be received within four (4) weeks of the end of the Entry Period.